Breakfix/ Troubleshooting
Breakfix/
Troubleshooting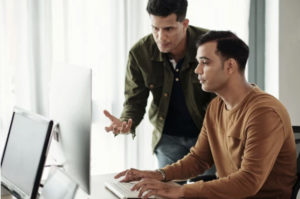 Are you tired of dealing with unexpected computer and technology issues that bring your work to a halt? Do you find yourself struggling to diagnose and fix IT problems, wasting precious time and resources? It's time to consider professional IT Break Fix and Troubleshooting services.
At our company, we offer reliable and efficient solutions to all your IT issues. Whether it's a software glitch, a hardware malfunction, or a network outage, our team of experienced technicians is equipped to diagnose and fix the problem promptly.
Our approach is straightforward: we prioritize your business needs and work to minimize downtime, so you can get back to what you do best. Our services include remote support, on-site troubleshooting, and preventative maintenance to ensure your technology infrastructure is always running at its best.
With our IT Break Fix and Troubleshooting services, you can enjoy peace of mind knowing that your technology is in capable hands. We offer affordable and transparent pricing, so you don't have to worry about hidden costs or surprises.
Don't let technology problems slow down your business. Contact us today to learn more about our IT Break Fix and Troubleshooting services and how we can help you stay ahead of the game.
Unlock Limitless Possibilities: Aim Higher with Our IT Services.